Streaming for Mediahuis
Mediahuis is one of the largest Dutch media companies with strong brands for newspapers and magazines. As a publisher, Mediahuis is making the transformation to become a digital multimedia powerhouse.
Mediahuis & Jet-Stream
Publishers like Mediahuis are investing in transforming themselves into digital powerhouses. The internet brings many new opportunities. And when you go digital, you go video. Video is the most appreciated form of consuming media. Video drives engagement. And more viewers, with better engagement, mean more business. Streaming is therefore a strategic asset. That's why Mediahuis Noord selected Jet-Stream to power its video services.
Mediahuis offers on-demand videos and live television streams of events to its audiences. Jet-Stream provides high availability streaming services to guarantee high uptime, high performance and scale. Mediahuis uses the Jet-Stream Mix service to cherry pick Jet-Stream services, tune these to fit their needs, and integrate live encoding, batch ingress, back-end systems, and portals.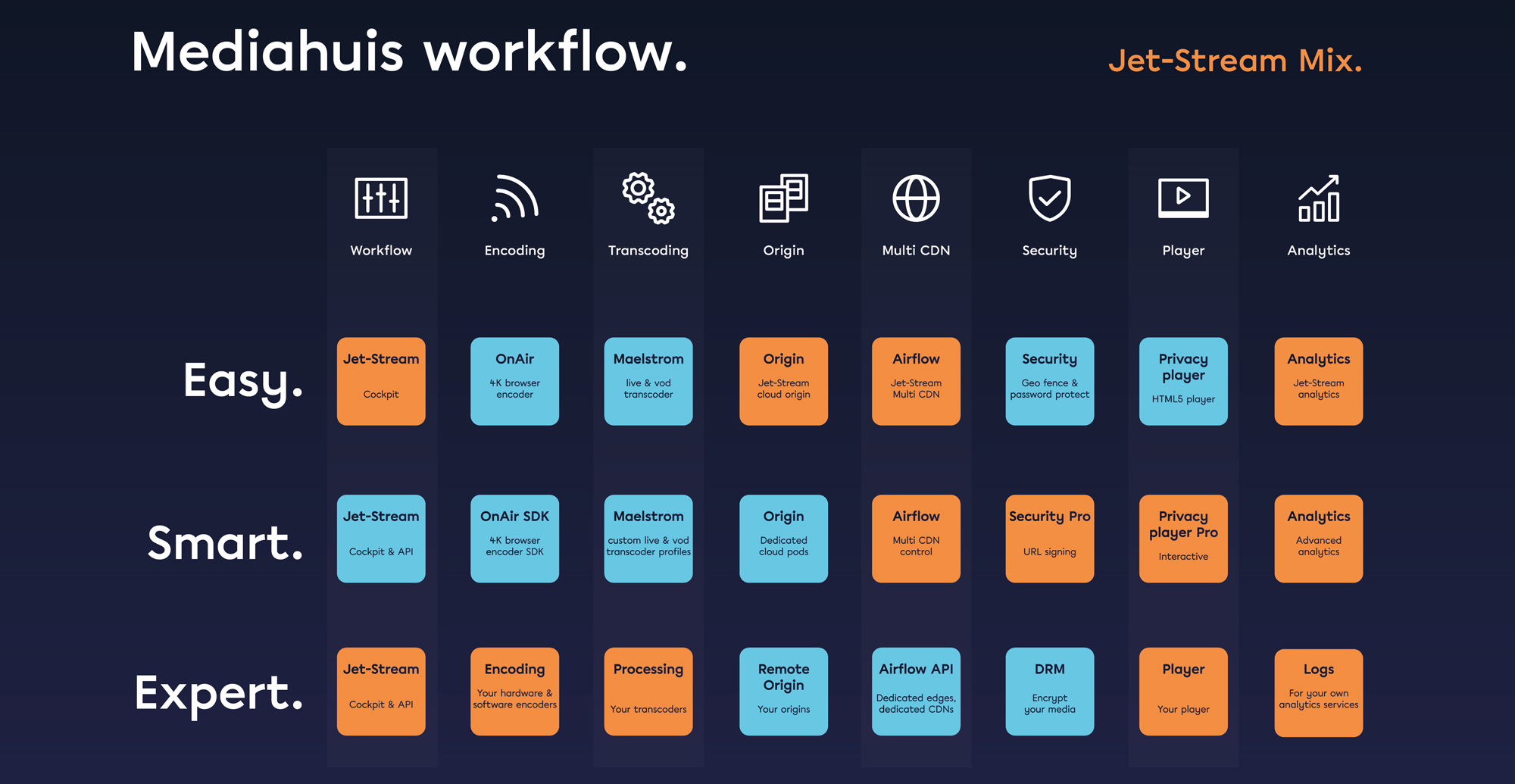 We especially appreciate the combination of flexibility, hands-on approach and streaming knowledge present at Jet-Stream.

Patrick Knopjes
Patrick Knopjes: "Recently we selected Jet-Stream to stream the podcasts from De Telegraaf, which is the largest news publisher in the Netherlands. The reason why we selected Jet-Stream was because we had some specific wishes with regards to sharing serverlogs with a 3rd party. This would enable the possibility for De Telegraaf to participate in the monthly national podcast ranker. Some custom development was needed, and the available time was limited. The flexibility and knowledge present at Jet-Stream helped us to achieve this goal."
Jet-Stream services