Ajax TV: live television and sports videos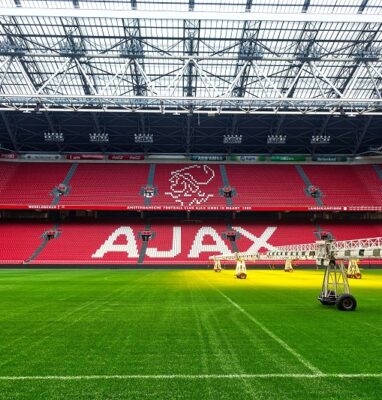 Ajax is one of the world's best known football clubs. Not only did they win many national and international titles. Ajax also founded the careers of world-class players Patrick Kluivert, Dennis Bergkamp, Marco van Basten and of course Johan Cruyff.
Ajax & Jet-Stream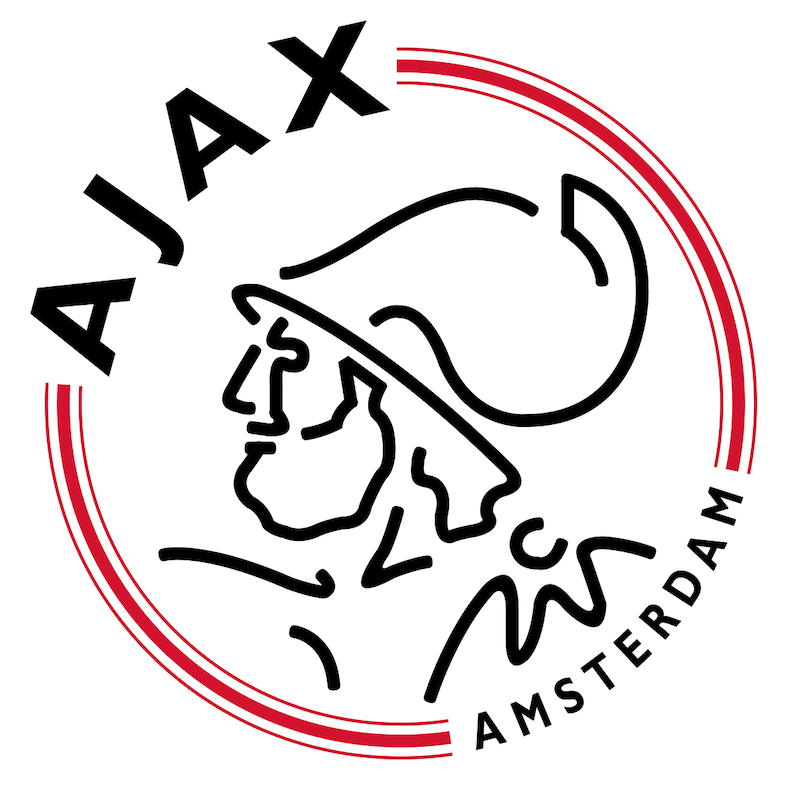 Old and young enjoy watching Ajax play, both inside and outside the stadium. To make sure that the enormous fan base can enjoy the latest news about their club, Ajax has launched their own global TV Station: Ajax TV.
Ajax could have worked with one vendor for everything: backend VMS, streaming and portal, but decided to combine multiple specialized vendors. To make sure that their content was delivered in the style befitting the best football club, they chose Jet-Stream.
Why Jet-Stream?
Ajax needed a partner which was both reliable and innovative, with "off-the-shelf" solutions as well as options to tailor their solutions according to their specific needs. Soccer is topsport, and streaming is too. Streams have to perform 100%, all the time. Ajax plays premier league and only wants to work with premier league partners. For Ajax, online video is crucial in its marketing. The strategy is to attract as many people to the Ajax website with high quality video, and then seduce the audience to subscribe to the newsletter, become a paying club member, subscribe to get access to vip content, buy season tickets, tickets for matches, and buy apparel and fangear. Nothing engages more than video.
Ajax has multiple workflows on Jet-Stream. For instance, live events are streamed on the Jet-Stream platform. And the entire vod library of Ajax TV is hosted on Jet-Stream Cloud as well. Ajax also provides a radio channel, thanks to Jet-Stream. Thanks to Jet-Stream Mix, Ajax and its portal and backend partners could easily integrate their services, and cherry pick the services they needed, easy, smart, or expert level. This saves Ajax and their partners tremendous time, and costs, both in implementing workflows, and operating these on a daily basis.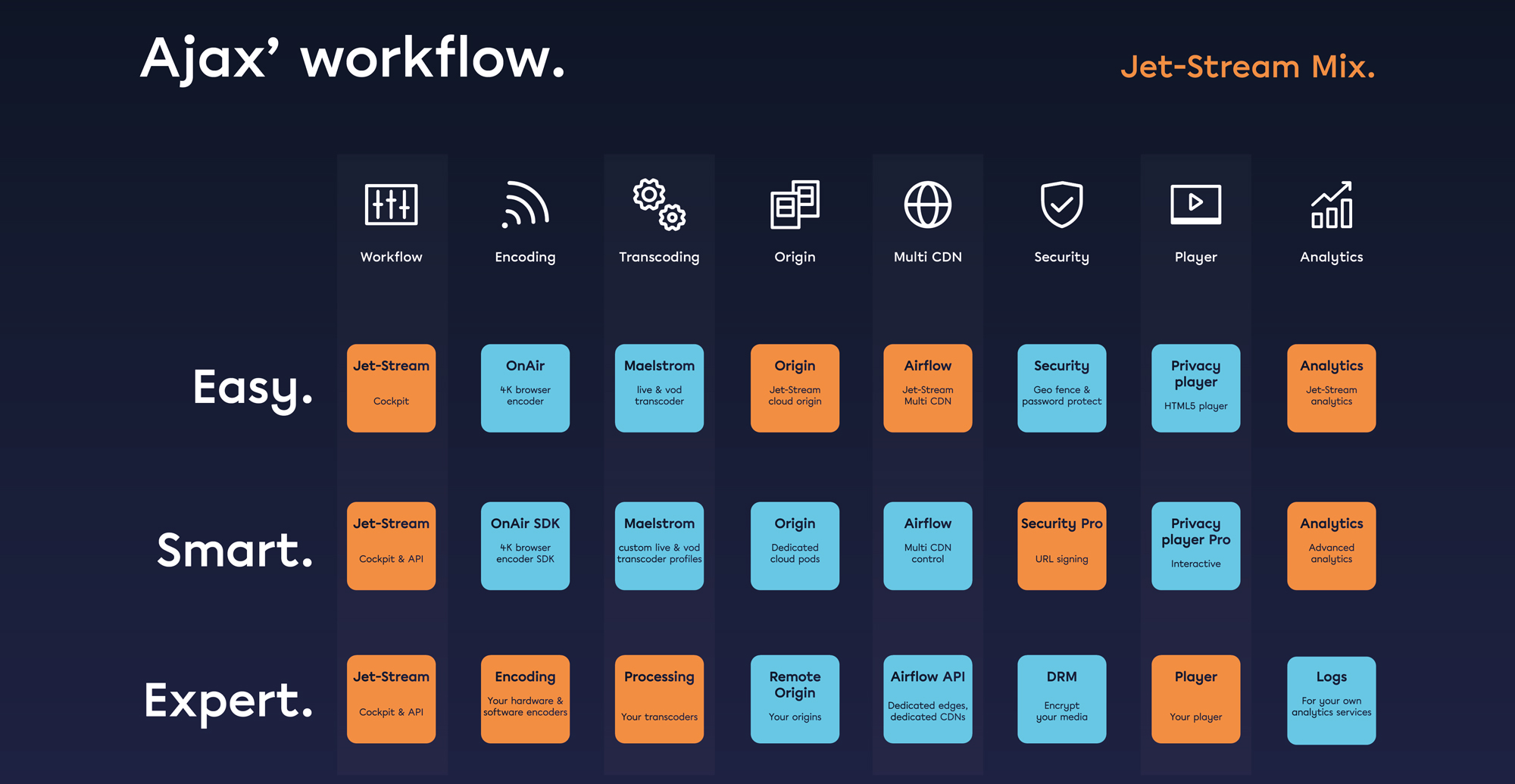 Jet-Stream was not only the obvious choice to begin with, they have proven themselves time and again in the years of our partnership.

Team Ajax
Services